Written by Klaus Schgaguler
Sunday, 07 October 2007 11:00


Ready for the first training camp for WOC 2008 in Czech Republic. Tomorrow a small representation of the Italian team will start to Zlate Hory for a one week trainings camp. Also a lot of other nations will use this possibility to explore relevant terrains for WOC 2008. Since I have not been to Czech Republic for quite a while, I will try to understand what kind of technique and what physical skills are important to perform well in the most important competition next year. Hopefully it will also help to get motivation for the beginning winter training.
I will try to keep the page up to date about the trainings camp, if I can find an internet connection
Written by Klaus Schgaguler
Thursday, 04 October 2007 08:28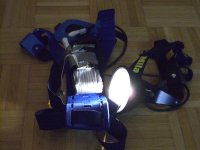 Yesterday i run my first night orienteering training since the beginning of April. And it felt like a beginner! Tobi and Julian prepared two 2.8 km laps out in the forest near to Hilmteich. The terrain is quite simple, because of the huge number of paths and the small forested areas. But never underestimate simple terrain at night. I started with lap B (the pink one on the map). Even by starting really slow, i mad already a huge mistake to control number 1.
Read more...
Written by Klaus Schgaguler
Sunday, 23 September 2007 15:29
Today we run Austrian Team championships on the same map of yesterday. Again a lot of climbing and some nice stones. The course characteristics: 12 km an almost 1000m of climb.
Read more...
Written by Klaus Schgaguler
Saturday, 22 September 2007 17:14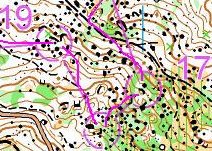 Today Austrian Middle Championships were held in the beautifull Osttirol near Lienz. The area was quite steep with some really nice stony parts. Difficult to orienter. I came here without any special expectations...
Read more...
« StartPrev1112131415161718

19

20NextEnd »
Page 19 of 21