Written by Klaus Schgaguler
Saturday, 13 October 2007 21:26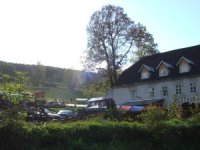 At the end of a tough training camp, today it was time for a final test. The middle distance competition at Czech meeting, also world ranking event was a perfect possibility to compare the shape with a lot of world class runners. Beside the Swiss team and some Swedish, Danish and Norwegian runners also some of the best Czech runners joined in for this competition.
Read more...
Written by Klaus Schgaguler
Friday, 12 October 2007 16:11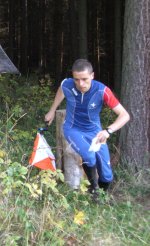 Yesterday we did a nice mass start training with the Norwegians, Estonian and some runners from OK Orion. It was a good possibility for me to check my shape (especially the technique) when running hard. Already from the beginning the speed was good. I did a some seconds mistake on the first control. On the leg to the second control I think I had a good route choice by running straight in the green area without much climbing. I was able to catch up with the guys from the other forking on control 1. At the next forked control, number 5 i had to slow down in order not to make a mistake. It was there where I lost contact to the guys running for 2nd and 3rd position. But there where still some runners around to fight against. On the next controls I had always good control. In the end I arrived 4th in a really nice training. I think it is a good possibility for improvement when you can run so close against stronger athletes.
Read more...
Written by Klaus Schgaguler
Wednesday, 10 October 2007 20:27
This morning it was time to discover what a long distance in Czech Republic looks like! The course was taken from a national A competition held some weeks ago. The course characteristics were 14K and 750m of climb. The winning time by Michal Smola was 92 minutes then. We decided before the start to take a short cut, because the trainings camp is still long. Already on the way to the first control I understood what the training was going to be: a nice uphill run. The controls where not placed in to difficult sites. Technically my training was almost perfect, but I'm missing some shape in the uphill parts. At the end I finished after 1 hour and 15 minutes and 750m of climb.
Read more...
Written by Klaus Schgaguler
Tuesday, 09 October 2007 20:12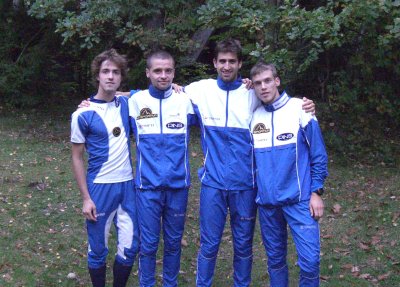 After quite a long trip - we also broke a tire of our minibus - yesterday we arrived just in time here to Zlate Hory to go out for the first training. It was quite dark after some minutes of training and I had to go home after the first 10 controls. But the first impact with the terrain was quite positive. I really liked to run in between this huge rocks an pick controls in a really fast forest.
Read more...
« StartPrev11121314151617

18

1920NextEnd »
Page 18 of 21