Written by Klaus Schgaguler
Sunday, 09 March 2008 20:45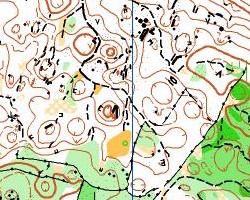 I remember Lipica Open always as a nice competition in the beginning of the season. One of the first occasions to meet all O-friends after the winter break. And also this year I came here not only for competing. Well i have to say, i like the terrain in Lipica. Typical karst terrain, technically demanding, but good visibility not so fast.

Read more...
Written by Klaus Schgaguler
Sunday, 02 March 2008 21:41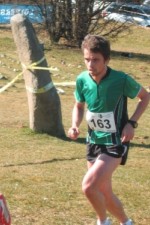 The styrian cross championships took place today in Loipersdorf a location known for the thermal baths. I took part in the main category in order to test my actual shape and in order to do a good training. But I was not the only orienteer to take part in this competition. Also Matthias Müller and the guys from HSV Pinkafeld were lined up at the start.
Read more...
Written by Klaus Schgaguler
Monday, 25 February 2008 23:09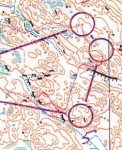 It was a very short term decision. I had planned some time ago with my friends to fly to Stockholm for a weekend trip. On Friday I told myself, why not use one day for some O-trainings in nice Swedish terrain. So I joined my Club, IFK Lidingö for 2 trainings sessions on Saturday near Trosa, where this years Swedish championships will take place. A middle distance training in the morning followed by a discussion about night-o (completely in Swedish, but almost no problem for me!) and an orienteering interval training in the afternoon was planned.
Read more...
Written by Klaus Schgaguler
Sunday, 17 February 2008 20:42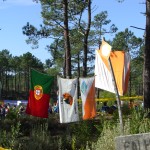 Unfortunately I was not able to keep my page up to date during the week. That's why I'm posting now a short summary.
After one week here in Portugal i think i can do a very positive summing-up. 3 Competitions and 14 map trainings in 7 days is very good to find the right confidence with orienteering again. I saw that I'm still missing some speed in the forest with bad runnability, but in fast forest it is quite ok. From the technical point of view, I think we did quite a good work especially with direction, a technique I had always problems with. But after 2 explicit direction trainings and a lots of runs on this kind of terrain, where a good direction is crucial, I feel very confident in my skills. I have to say thanks to Bruno Nazario for well organized trainings! I think this was a nice start into the new o-season, and I feel hungry for more orienteering (but maybe not in the next 3 days :-) .
Those interested in the nice trainings we did should go on reeding. For the others I have selected some pictures in my gallery.
Read more...
« StartPrev11121314

15

1617181920NextEnd »
Page 15 of 21