Written by Klaus Schgaguler
Monday, 21 July 2008 21:00
During the final banquet someone told me that many WOC athletes will leave Czech Republic disappointed. Those who did not reach the final, those who did not run well in the final, those who did not win a medal, and so on ... It all depends on what the goals have been. I actually reached my minimal goals to qualify for both finals, but i'm disappointed with the results there. While it is quite obvious what went wrong in the middle distance i have still to analyze my long distance run with more accuracy. I did not expect to loose that much time with a quite solid run i had. Some further analyzing of my final runs and the relay will follow.
But now there is not much time to to relax. After some days of rest i will start the preparation for the second part of my season. O-Marathon is going to be next, then Italian Cup Competition and Highlands Open. The main appointment in the fall will be the Italian championships weekend in the middle of September.
Written by Klaus Schgaguler
Wednesday, 16 July 2008 06:55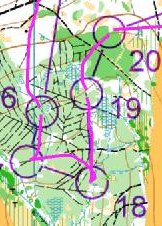 In the end the result was what i expected. With a 15th place in my head i made it to Saturdays long distance final. But the race was not. I was feeling well prepared, both physically and technically for this competition. But neither my head nor my legs were working at top yesterday. While i was running down to control nr. 3 i twisted my right ankle. It was nothing bad, but i lost my concentration and i missed the control by more than one minute. Then a wrong route to nr 4. On the next few control i already started to feel tired and i had to walk every single step uphill. Only after the 9th control it started to feel a little better. From this point i think i did a solid race at quite ok speed and just a 15 sek mistake at control nr 18.
Read more...
Written by Klaus Schgaguler
Friday, 27 June 2008 20:10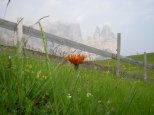 Since i had to stay back home in Südtirol for some days i used this time to do some kind of altitude training. So i'm spending this week in our small hut on Seiseralm at more or less 2000m. I'm just sleeping and training up there since the hut is very poorly equipped, but i think this is enough. After some easy runs in the beginning of the week (still some problems with the knee i hit in Norway) i did good quality medium speed trainings on Wednesday and yesterday. For the Weekend two long distance trainings with nice panorama are planned.
I'm really enjoying my training at the moment, the place up there is beautiful and very quite. Visit the gallery for some pictures.
Written by Klaus Schgaguler
Saturday, 21 June 2008 21:43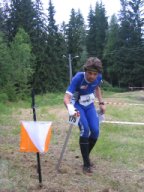 The world cup races here in Norway are over and i have to say, i'm really disappointed with my performance in this two days. While maybe yesterday some problems with my knee caused some problems with the running, there are no excuses for todays race. I was simply to sloppy at some controls in the central part of the race.
Well, maybe i will find time to do a proper analysis of the races. Tomorrow we are running the relay competition of O-Festivalen. I'm going to run first leg, Marco is on Leg 2 and Alessio Nr 3. Coach Massimo will take the last leg.
I will try to use this competition to leave Norway with a little better feeling, but the most important now for me is to focus on WOC. New game new changes. And i will be better prepared!
« StartPrev11

12

1314151617181920NextEnd »
Page 12 of 21