Written by Klaus Schgaguler
Thursday, 05 February 2009 20:45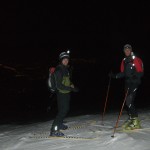 Yesterday we went to near Maribor in Slovenia for a quite extensive ski mountaineering training. In preparation for sellaronda we climbed the Pohorje 3 times for a total of 1700 m of ascent. This training was very hard so I have to do some more endurance training until March 6th.
Tomorrow I will take part in my first ski mountaineering competition. "Just" 800m of climb this time. Looking foreward to it.
Written by Klaus Schgaguler
Tuesday, 03 February 2009 20:49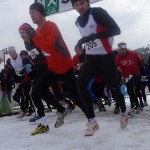 While my training is proceeding almost as planned, on last Sunday I used the possibility to test my shape again by running at a cross competition, this time in near Carinthia. The course of the competition went quite different than in Murska two weeks ago. I tried to impose the speed from the beginning because the terrain was quite heavy and therefore an advantage for us orienteers. So I was leading almost all the way. But in the end I felt quite tired and could not increase speed. Luckily I managed to reach the finish with a small lead. Shape is increasing but still some work to do.
Now I'm looking forward to a nice trainings camp in hopefully warm Spain next week.
Written by Klaus Schgaguler
Thursday, 22 January 2009 20:00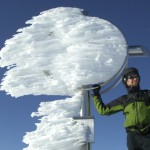 What to say about my training until now. I started as planned in November. After some weeks of good running training here in Graz I decided for alternative training when back home during Christmas . Weather was fine and conditions almost perfect. I tried some ice climbing, ski mountaineering, climbing and snow running.
Read more...
Written by Klaus Schgaguler
Monday, 19 January 2009 22:18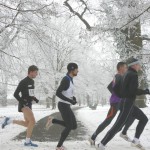 On my coaches advise I started yesterday at a cross run in near Slovenia. It was a good fast training for me. The track was flat but snowy and and quite heavy. So the speed was not that high and therefore conditions good for me. I took the initiative and increased speed after 2/3 of the race an manage to come to the finish with some seconds ahead of all the others. Nice experience.
« StartPrev12345678

9

10NextEnd »
Page 9 of 21