Written by Klaus Schgaguler
Tuesday, 06 October 2009 17:49
Already on the last competitions (Austrian Championships and WC Finals) i did not feel well physically. But it came even worse after this. I was not able to run a single minute after coming back from Switzerland. And it does not look like I will be very soon. So no Italian cup final, no half-marathon here in Graz, no Smalandskavlen, this season is over for me. Stop. Not a nice end but at least there is some time now to analyze and to plan for next year.
Written by Klaus Schgaguler
Monday, 28 September 2009 11:08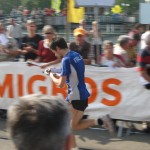 Yesterday i was last of the qualified runners. Even worse than the day before. Running was still not feeling the best and additionally i did stupid mistakes. Nevertheless it was great fun running in the city of Zürich with spectators cheering on every corner.
Now i don't know exactly what to do the next weeks, but the original plan was to run Italian cup final on Sunday and Graz halfmarathon the week after. We will see how shape is going to be...
Written by Klaus Schgaguler
Saturday, 26 September 2009 18:47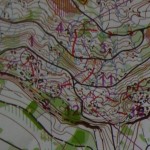 Today i finished 34th in the Middle distance race of world cup final in Switzerland. Doesn't sound too good, but actually i had a nice race technically speaking (not sure about the route choice). But i had no power to push on the hills. Not fully recovered from being sick as it seams.
Looking forward to tomorrow, hoping for a better response from my body
Written by Klaus Schgaguler
Monday, 21 September 2009 11:33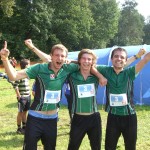 Last weekend i wanted to participate in an Austrian Cup competition on Saturday and in Austrian relay championships on Sunday. But it came a little different. After a hard training week i felt a little sick on Friday evening and so i decided to skip Saturdays competition to fully focus on relay. Still the feeling on Sunday was not the best, but i knew the team was counting on me and so i had to compete. Chris on first leg and Tobi on second did a great job and sent me out in third place with some minutes from the leaders but with a assuring margin on the 4th team. So the plan was not to take any risks and try to avoid mistakes in a technically demanding terrain. My race went well, I had great fun running on 1:7500 map scale in a forest with so many details. A little unexpected in the end I was able to pass Martin Pongratz and we won silver. A great day for our young (well, maybe not including myself :-) team.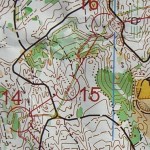 « StartPrev123456

7

8910NextEnd »
Page 7 of 21