Written by Klaus Schgaguler
Wednesday, 14 April 2010 11:45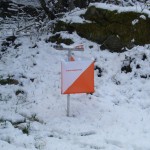 On Saturday the race for the 2010 Italian championship medals was opened. Sprint championships where held on Saturday while on Sunday it was time for a national competition on long distance. I traveled to Monghidoro near Bologna knowing that my preparation was not appropriate for a sprint since I had done just a single fast track training since last December. Nevertheless I succeeded in doing a good sprint race. Just a few seconds of mistakes,  maybe not the optimal route choice to nr 14 but good last controls. In the end I finished 6th, 42 seconds down on winning Martin Hubman and 34 on new Italian Sprint Champion Giancarlo Simion. Of course not happy with the result,  but happy with my race.
Read more...
Written by Klaus Schgaguler
Wednesday, 31 March 2010 09:45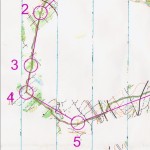 After a long winter with some problems that detained me from full training, last weekend for the first time i had this feeling back to be able to train hard. I used the possibility to train with the Austrian junior team and a group from Norway in the woods around Fürstenfeld.
Saturday started up with a 5k Test (which i did not run at full speed) , cognitive tests and a test to evaluate the combination of pure running and map memory work. In the afternoon i participated in the last stage of Süd-Ost-Cup, a series of training competition in early season held in southern Austria.
On Sunday we had 2 map trainings, focusing on change of speed in the morning and direction in the afternoon.
My orienteering trainings ended on Monday with two sprints near Leupersdorf Spa. First sprint was used to get the start times for the chasing start to the 2nd sprint. Fun running sprint with opponents that near.
Thanks to the organizers for the good trainings.
The main purpose of the weekend was full focus on good orienteering and try to get back some confidence in my orienteering skills.
Read more...
Written by Klaus Schgaguler
Friday, 26 March 2010 09:44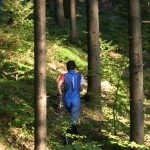 After my disastrous start of the season 2010 I am trying to get back my good ol(d) feelings and fully focus on the upcoming competitions. After three weeks of (hopefully) good training I will travel to Bologna, where Italian Sprint Championships and another Italian Cup race will be held on the 2nd weekend of april. The plans for the remaining part of April is to go to Stockholm for some days of good technical training. Hopefully the snow conditions will allowe it. Then it is time for the first very important competitions for me this year. 10mila in Finspang and Italian middle distance championships in Rome are waiting.
June will be tight, full of orienteering. European championships, Jukola World Cup and WOC training camp will be the events to qualify for.
The final preparation for the main goal of 2010 will start directly at home with the 6 days of Tyrol.
Read more...
Written by Klaus Schgaguler
Tuesday, 23 March 2010 09:30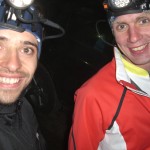 The national Italian season started last weekend with a night-o competition with mass start and a very technical middle distance in southern Tuscany. Because of the long trip and my knee still not feeling fully recovered i decided just very late to take part. Even if my orienteering was just crap and the weather was cold and wet i think the trip was worth to be made.
Read more...
« StartPrev12345

6

78910NextEnd »
Page 6 of 21