Written by Klaus Schgaguler
Tuesday, 15 September 2009 21:51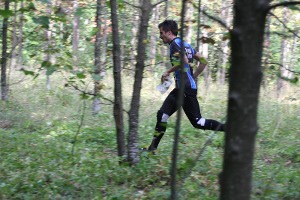 The first article after quite a long time will be about my horrible performance last weekend. The Italian championships where my main goal in the fall. Even if i felt quite tired after a hard WOC week, preparation went well and i was sure to have fast legs. I was very confident when starting my race as last man in men elite class. But the forest was not as i expected. Visibility was quite reduced in many parts and runability was not so good because of steep valleys and tough undergrowth. I missed a lot already on the first controls and could not find the right flow. After this, some good parts alternated with huge mistakes. On the last loop my speed dropped and I felt tired. Maybe the worst competition in the last years. In the finish I was more than 10 min behind the winner Marco Seppi. My teammate Michele Tavernaro was second and Mik Caraglio 3rd. Congratulations!
Read more...
Written by Klaus Schgaguler
Sunday, 03 May 2009 18:08
Nice long weekend in Regensburg and good competitions for me. I ran relay on friday, middle on saturday and long on sunday and i skipped the night sprint in town on saturday night. It went quite well. Together with Sandro and Matthias, we did quite clean races and won a very fast relay. The middle distance was held on a tricky map called "Rocks Paradise". The map scale was 1:7500 in order to keep it readable in a nice stony place. And as expected we had a hard time to find the controls in the middle of 1000s of large and small stones. I did just two small mistakes and managed to win the WRE some seconds ahead of David Schneider and Gernot Kerschbaumer. Todays long distance was very demanding physically. 13 km and more than 800m of climbing with some long and steep uphill parts made it hard for all partecipants. After 1 hour of running i realized that my preparation is still not good enough to run a long distance competition at the speed i want to. David killed the race and won with almost 6 min. I was second just some seconds ahead of Gernot.
Written by Klaus Schgaguler
Monday, 16 February 2009 20:45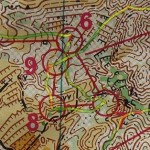 In the end of a hard week of training in the Alicante area I took part in the Trofeo Costa Blanca. The competition consisted of a middle distance race on Saturday, also valid for world ranking and a long distance on Sunday. Furthermore there was the possibility to run a sprint prologue on Friday afternoon . The weekend started quite well for me. Even if I had some problems to find the last control I had a good sprint race and finished on 6th place, 45 sek from the winner Daniel Hubmann.
Saturday was even better. This time I had problems on the second last control where I forgot to read the control description and searched on the wrong site of a small hill. Just stupid! But the rest of my race was good. The terrain was really nice and the course great fun! I managed to keep my speed high all the way without any big mistakes. So I finished second, 1 minute behind the strong winner Csaba Gösswein.
Read more...
Written by Klaus Schgaguler
Sunday, 08 February 2009 20:38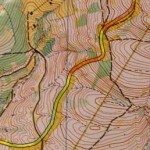 On Friday I took part in my first ski mountaineering competition.
It is the 2nd year I am using this sport for strength and endurance training in winter time. I'm really enjoying it: great landscape, good fun with friends and hopefully also good training.
The competition took place in Meranzen, a place my Italian friends should know. 10 Years ago we had national competitions there. I always liked this place and performed well, so also this time.
Read more...
« StartPrev1234567

8

910NextEnd »
Page 8 of 21