Written by Klaus Schgaguler
Sunday, 09 September 2007 17:29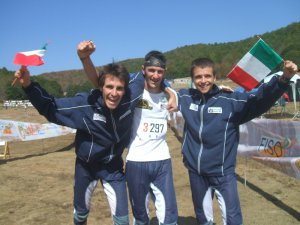 In the end we succeeded! Gronlait Orienteering Team was made to win this race. But it was a really hard fight. US Primiero had a great team today (Carlo Rigoni, Manuel Negrello and Giancarlo Simion) and where leading for most of the race. Only in the end of the last leg our anchor man Michele was able to pass them and bring the victory home for us.
Read more...
Written by Klaus Schgaguler
Saturday, 08 September 2007 17:43
I came to Monte Livata to end the season in the best way. But I finished just outside the podium in 4th place. Not what I expected...

Read more...
Written by Klaus Schgaguler
Thursday, 06 September 2007 21:03
Stefano Galletti made a survey about possible winners in this weekend's championships and wrote an article on the Italian O-Federation Homepage. I found my name quite a few times as a possible favorite. This puts big pressure on me. No, joking... I'm really looking forward to Saturdays 14 km and 400 m of climb in this nice terrain.
Written by Klaus Schgaguler
Tuesday, 04 September 2007 21:52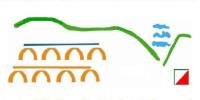 4 days to the last big Italian Orienteering event this year. Long distance and relay Championships are held on Saturday and Sunday in Monte Livata-Fondi di Jenne some 50 km from Rome.
Read more...
« StartPrev111213141516171819

20

NextEnd »
Page 20 of 21