Written by Klaus Schgaguler
Tuesday, 04 September 2007 07:50
I want to write my first O-related article about my recent WOC: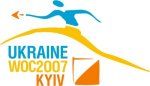 This year's World Orienteering Championships held in the end of August in Kiev, Ukraine, didn't bring any good results for me. I was not even able to qualify for a single final, while trying on all three qualifiers.
Read more...
Written by Klaus Schgaguler
Sunday, 02 September 2007 15:58
Finally I've made it. With "just" 10 months of delay I was able to publish the first version of my new homepage. I could list some excuses for this delay, like graphic problems in IE ore something, but the truth is, that I was just lazy with this page. Even now, it is just a very basic version with a simple blog, but I'm sure much more, interesting things will follow in the next months. Come back soon and see yourself! Meanwhile you could browse through my gallery. Have fun!
« StartPrev

21

Next

End

»
Page 21 of 21