Written by Klaus Schgaguler
Tuesday, 25 November 2008 06:30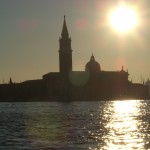 ... i succeeded in running the traditional city race in Venice. No, it was not an important competition, but it has been a lot of fun. I could remember this from my races as a junior some (well, maybe more than 10) years ago. But it it is also a good start form my preparation for the next year. While i have been sick immediately after starting with hard training in the past 2 years, this time it feels quite OK and I'm looking forward to a hard winter training with hopefully no health problems.
But back to the competitions. Last weekend started for me with a well organized park World Tour final in Lonigo. The course was physically demanding (we had to climb 2 times a tough hill) and had also some nice short controls within the park. I was very happy with my technical achievement. I did no mistakes and just a little too save route choice to number 7. But my legs felt very heavy already on the first meters of the first hill. I did not expect any miracles since I didn't have any preparation for this competitions, but I expected to be strong at least in my favorite kind of terrain, the steep slopes. But there is some time to work on this until next year when it will be important.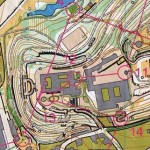 Sunday in Venice was great fun, even if I had to start quite late with a lot of people around. The course was planned well. I had to fight just a couple of times to find my way in between the astonished tourists. The race was OK. Physically I felt a little better and faster than the day before. I started slowly - maybe a little too slowly to the first control - in order to get used to the full focus needed in Venice all the time. I did just one "mistake" on the way out of control 22 when I got stuck in a narrow passage where it was to crowded to try to pass. So I had to find an other route.
6th place in the end was more than i expected with such a big number of strong runners at the start line.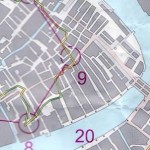 Notes:
A new symbol has been created especially for Venice. The light pink color marking for instance ponte rialto or the alleys near to piazza san marco tells the orienteer not so used to running in Venice where he should try not to go. Those are the places where you are expected to meet a lot of people and it is likely to get stuck in "traffic".
GPS is not working very precisely in the small alleys and passages as you can see form the GPS route on my map. You can be sure, I did not pass through any wall or swim in venetian water, well known for its cleanness.
Last Updated on Tuesday, 25 November 2008 08:53